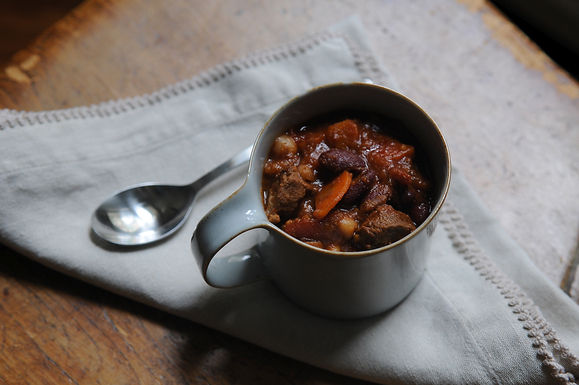 Just Good Chili [Food52] (photo by Sarah Shatz)

Chili is one of the simplest and most polarizing dishes in American cuisine. Texans insist that you never include beans, while others insist that chili without beans is just meat stew. Some people prefer white chili, which is based on white beans and chicken broth instead of tomatoes, while others insist that tomatoes are the only option for real chili.
Our sense of all this back and forth is that chili is the ultimate customizable dish. Taste as you go, adding spices here and there until it's exactly the way you like it. We'll give you some basic guidelines, recipes, and traditional approaches, but in the end, it's up to you to roll up your sleeves, break out a big pot and your favorite wooden spoon, and find out how you like it best.
Chili Basics

Depending on the region, chili classically relies on beef, pork, lamb, or bison combined with dried or fresh chile peppers for its base.
Choose between ground meat and cubed meat, depending on how you like your chili textured. Ground meat will cook faster, whereas to tenderize the cubed meat (typically from tougher cuts) you have to braise it for a while.
Chile powder is essential to give your chili kick.

Some premade chili powders indicate if they are from a specific chile, like chipotle, ancho, guajillo, or cayenne.
Other chile powders include a mix of chiles and some of the more common chili spices like those listed below.
Seeking extra spice? Adding more chile powder will help, but you can also chop up 1 to 2 fresh jalapenos and toss them into your brew.

Adding various spices and herbs will help give your chili character and a unique taste. Some popular options include:cumin, Mexican oregano (similar to regular oregano in taste, but from an entirely different plant), cinnamon, allspice, coriander, cloves, paprika, garlic powder, and sometimes dried herbs like basil, parsley, or thyme.
If you're a chocoholic, add unsweetened cocoa powder or dark chocolate directly into your chili. It won't sweeten the dish, but it will add another layer of flavor.
Many recipes call for either beer or red wine. If you're making a red chili, you can use a dark beer, preferably a Mexican variety. White chili recipes don't often call for beer, but you could substitute some light beer for part of the chicken broth or other liquid.
Try sprinkling a little citrus juice or apple cider vinegar into your dish shortly before serving to brighten the flavor.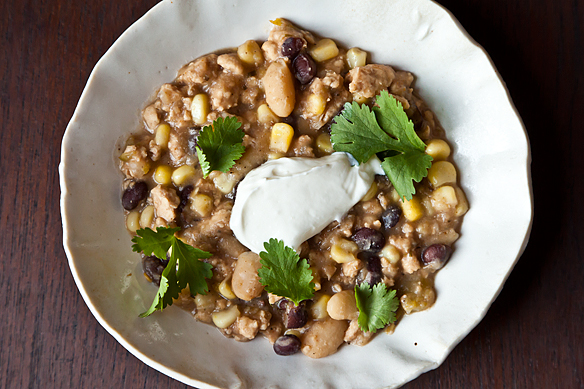 Tuxedo Chili [Food52] (photo by James Ransom)
Popular Chili Styles Across the U.S.
Texas Chili
Traditionally, Texans don't add beans to their chili, but this doesn't mean you have to follow suit.
It's rumored to have started back with the chuck wagons (that fed the cowboys), whose proprietors didn't use beans in their chili. The San Antonio Chili Queens, some of the first to set up open fires in the squares of San Antonio to cook and sell their chili, also never added beans to their pots.
Texans also prefer red chili (a.k.a. "Texas Red Chili"), made with ground ancho and guajillo chiles.
If you're not sure whether or not to add beans to your chili, some cooks serve a bowl of beans on the side, so that diners can customize their dish to their liking.
Texans also often serve a scoop of sour cream on top of each bowl, and usually a sprinkle of cheddar cheese. And don't forget the cornbread.
White Chili
More common in the northern states (or, states further north than Texas, which is almost all of them!), white chili sometimes uses red meat, but more often has a base in ground turkey or chicken, and of course lots of white beans.
White chili uses many of the same spices as Texas chili, but its spice is most often derived from fresh green chiles.
To thicken the dish, stir a couple tablespoons of masa (if you're not sure what that is, check out Cornmeal 101) into about a cup of milk, and then pour the mix into your chili.
Garnish white chili with fresh cilantro leaves and sour cream, if desired.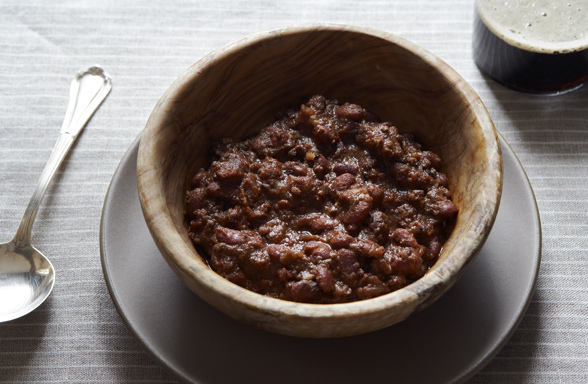 Indian Spiced Lamb Chili [Food52] (photo by Joseph De Leo)
Other Regional Chilis
Ohio, specifically Cincinnati, is known for a dish of chili served over pasta (typically spaghetti). Typically a thinner chili, it's full of various spices including cinnamon, allspice, and sometimes cocoa powder.
In the Southwest, they're all about their hot peppers. New Mexico boasts a plethora of recipes involving the native Hatch chile.
Chili rice, (just what it sounds like: chili served over rice) can be found on menus in Texas as well as Hawaii.
California has a reputation for going in a healthy direction with their chili, opting for beans, squash, and veggies over the meatier southern styles.
Vegan & Vegetarian Chili Variations
It's easy to adapt chili to a variety of special diets. For vegan chili use a mixture of beans (like black, kidney, and white) and mushrooms (like meaty shiitakes and criminis) instead of meat. Or, you can use tofu, which will absorb the surrounding intense flavors.
Quinoa, brown lentils, and bulgur can also add texture and heft to a vegetarian chili.
Don't be afraid to get inventive. Try throwing in toasted walnuts to add some extra richness.
You can make vegan and vegetarian chili in red or white styles.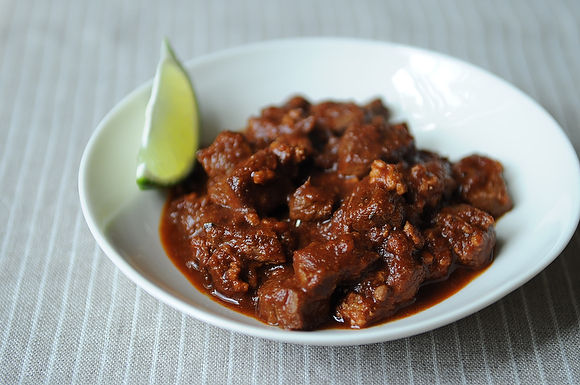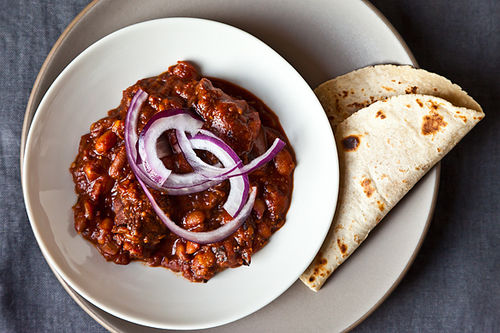 Photos by Sarah Shatz (left) and James Ransom
Recipes

Cowboy Chili
Spicy Vegetarian Chili
Tofu Chili
Bison Chili
Lentil Chili
Touchdown Turkey Chili
A Bowl of Red [Food52] (pictured above, left)
Short Rib Chili [Food52] (pictured above, right)
How do you take your chili? Share your cooking tips and serving suggestions in the comments section below.
Like this post? Check out last week's From Scratch topic: All About Cornmeal.